HcDoom wrote:Can both of these synths make supersaw and hypersaw? If yes, how do they sound? Never heard any example...
Yes. But the question is: how deep you want to go? Do you want to detune 7 saws at your
own defined pitch
and send them trough a single filter? Omnisphere 2 doesn't seem to be able to do that (5 seems to be the max), but Falcon can do it:
Falcon: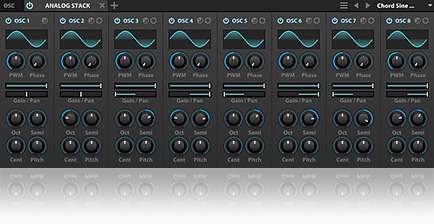 If you accept less control over the detuning then Omni can easily do it:
Up to 8 detuned waveforms.