I am not wrong and my only agenda is truth.
Except reality is that M1 slaughters every one of that chip in single core performance (very beneficial for audio) and it's about 10% worse in multicore, while being passively cooled, while consuming 60% less power.
Except it isn't. Here's another set of benchmarks for single core performance. Notice that where you have provided a useless table that doesn't offer any details of what was tested, this is benchmarking actual computers that you can buy -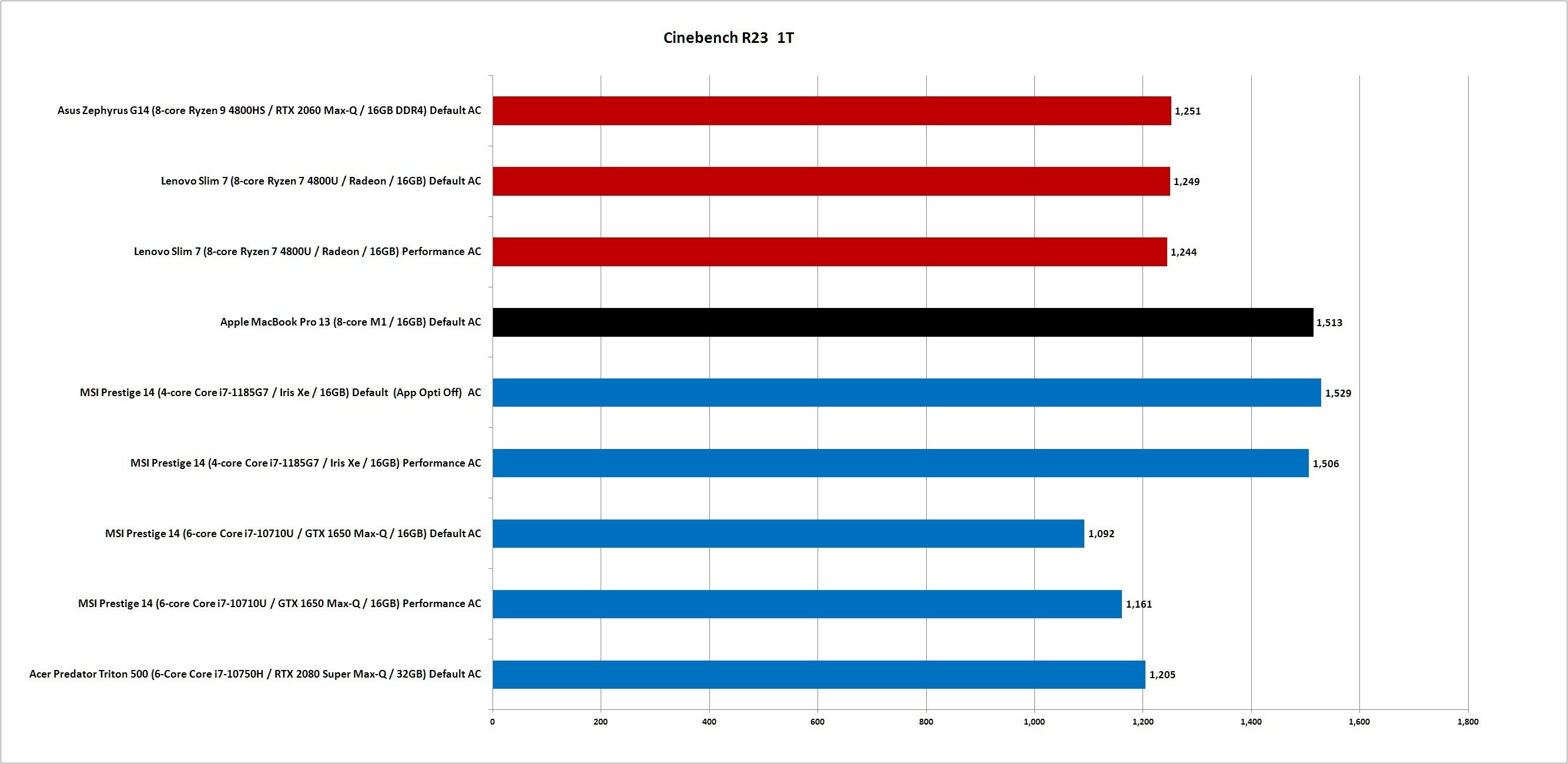 As you can see, the M1 does perform very well but it is beaten by a 4 core Core i7 (the only 11th gen Intel machine on test). Given that 6 core i7's are more common in performance machines, and there are Core i9s above that, it puts the M1 very much in the mid tier only.
Why is power consumption meaningful? Because power consumption directly affects how much can you squeeze out of a chip before it throttles.
Which is why it makes sense to test actual computers you can buy, as has been done in the article I linked to. So power saving or not, the M1 still doesn't perform anywhere near as well as Apple claims.