Hello KVRians!
It's been a long time since I posted something here.
However, I've never really been away, I've just taken some time off to
do other stuff. Music has always been a passion of mine and creating
a piece of music, the tools used whether analogue or not, have never
been that important to me.
Except for a things like... a Prophet5/Pro-One or an Arp Odyssey.
Or as I just recently discovered, a certain
Diva
.
Well, talk is cheap.
As my own way of showing my appreciation as I've done in the past to
René
,
here's
Divalicious
. A labour of love.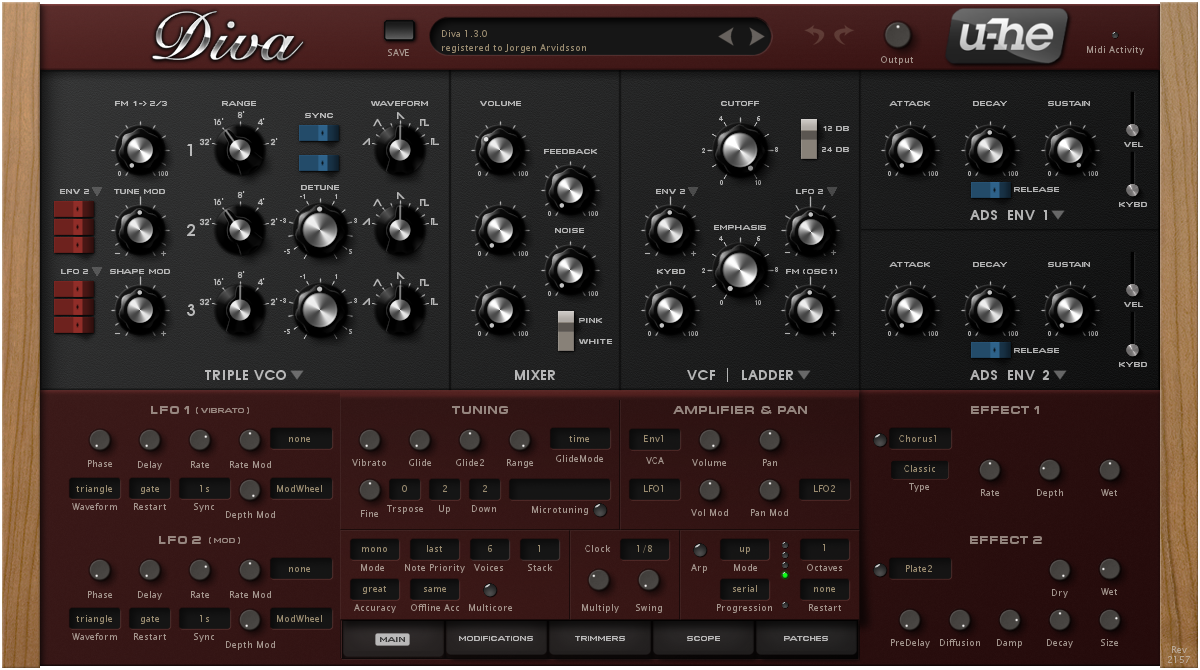 Download here
(incl. alternative dymo tapes)
updated for v1.3
And all this started with;
"What if I just change these horrible red wooden side panels to some
classy maple ones. Now let me see..."
Note.
The name of the skin is a description of Diva, not my work.
-----------------
How to install:
Just put the folder "Divalicious" into
Win: <your plugins folder>...\u-he\Diva\Support\Themes\
Mac: MacHD/Library/Application Support/u-he/Themes/
-----------------
Ok, happy tweaking!
Cheers
Jorgen