Hi!
We've released the new skin :
monolith
for ACE (with bonus preset library).
https://plugmon.jp/product/monolith-for-ace/
*Free demo version is available.
*It requires ACE 1.4.1 (with new browser / tag feature)
Screenshot: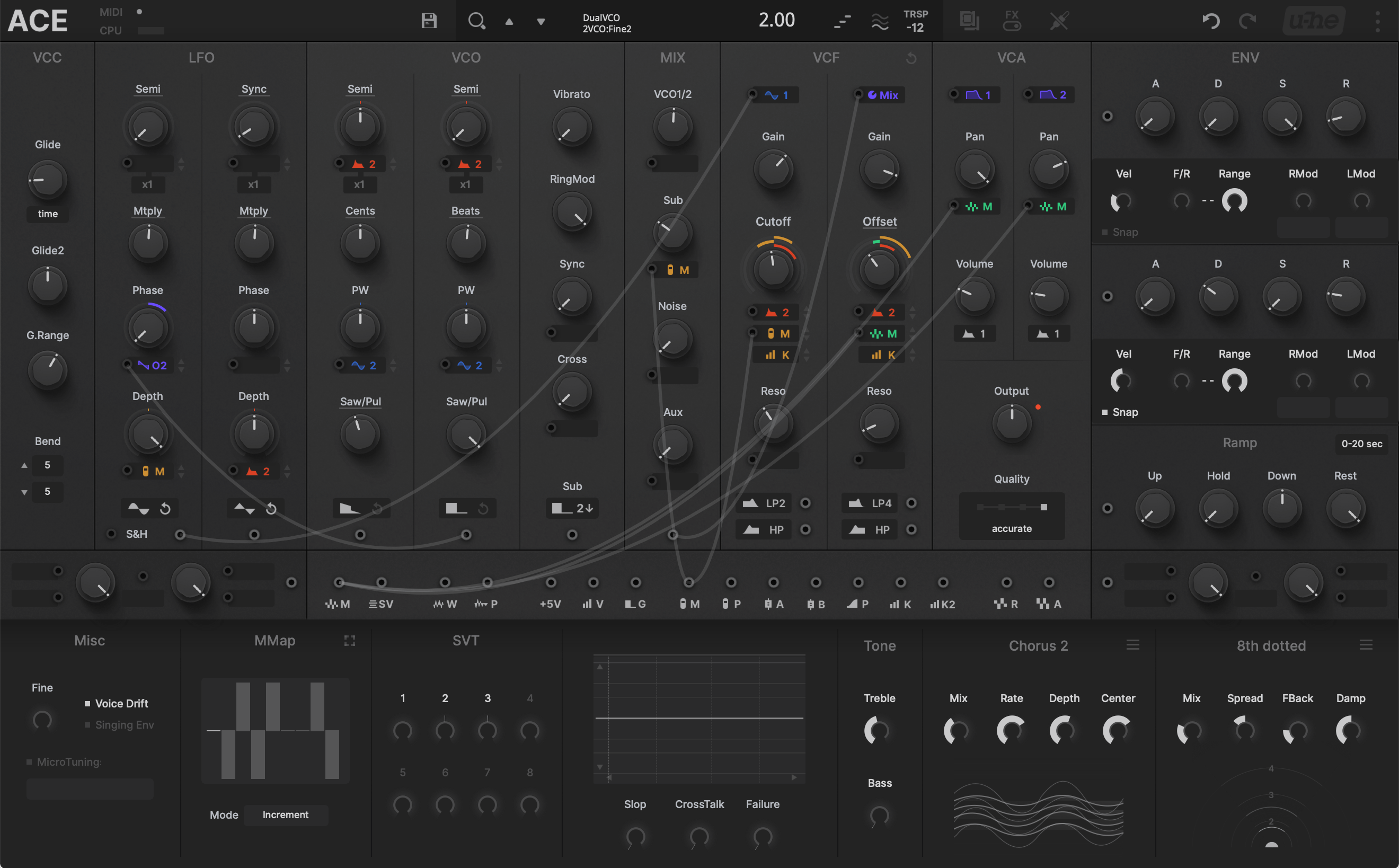 ・No tab at all. Everything in a single pane
・Euro Rack inspired, vertical module design
・Massive Modulation system -- with 5 color distinction!
・Ghost mode (hide all cables) just like Tokyo Ghost skin
・In ghost mode, drop down menus are available instead!
・Visual feedback for FX parameters
・CPU meter added
・48 bonus presets (fully tagged!)
Trailer Video:
https://www.youtube.com/watch?v=edSQZUyVJfk
Your feedback would be appreciated.