We are happy to unleash
Blue Cat's Remote Control 3.1
, a free update for our virtual MIDI control surface software!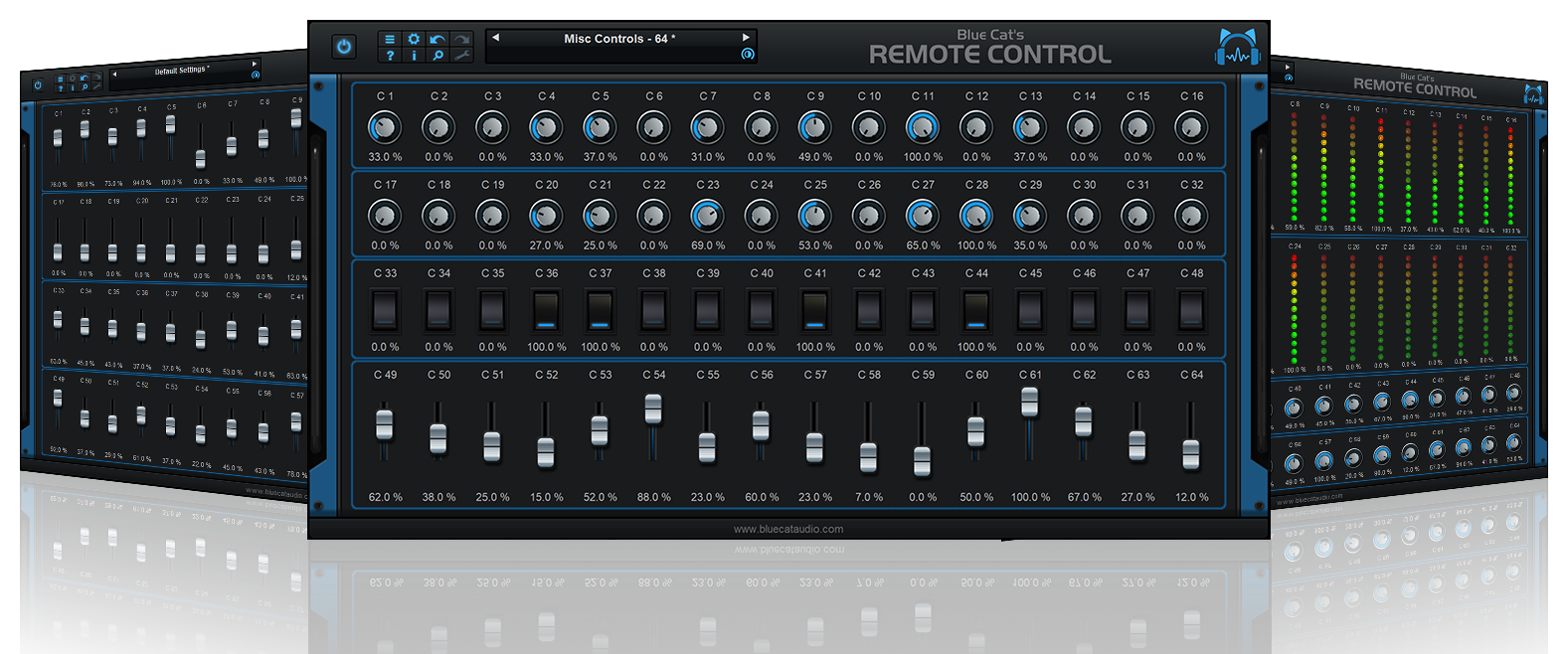 What's New in Blue Cat's Remote Control 3.1:
- Now available as a standalone application (can run without any host application)
- Added an option in global & preset input settings to send MIDI events when MIDI-enabled parameters are modified in the plug-in (to update control surfaces accordingly). These MIDI output messages work independently from the usual Remote Control outputs (it's only for control surface feedback).
- Improved undo management and automation when using the mouse wheel to move knobs and sliders.
- Fixed VST3 version not showing in Cubase.
- Fixed VST3 version not loading properly in Ableton Live 11.
Enjoy!
[
original announcement here
]