MM v2 and CbB / Sonar VST Scan folder synchronization
Migrating plugins from Sonar to CbB (Cakewalk by BandLab)
The following assumes that you:
Have both a version of Sonar and CbB installed.
Have MenuMagic v2 (released April 2018)
STEPS:
• Start up MenuMagic v2
• Select "Cakewalk by BandLab"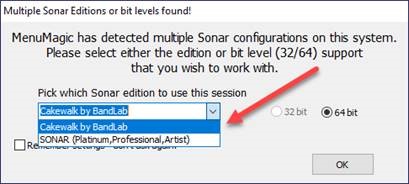 • When MenuMagic finishes loading, depending on where you store your VST plugins, you may notice that a number of them missing...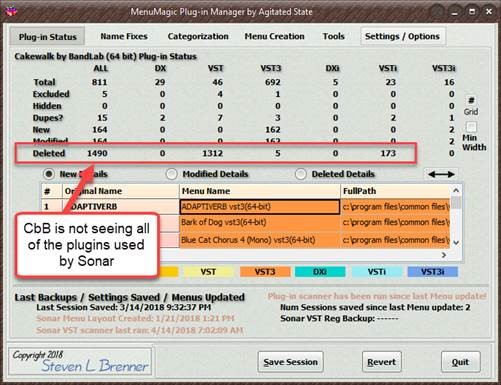 To fix this we must correct the VST scan paths.
• As shown in the image below…
- click on the Settings / Options tab
- click on the VST Scanner button then
- clikc on the +/- Modify th eVST scan folders button.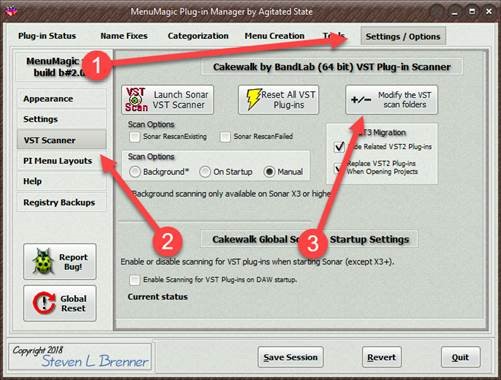 • Let's copy Sonar's VST scan paths to CbB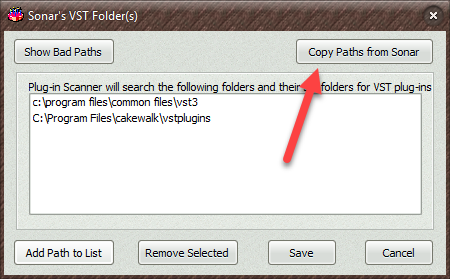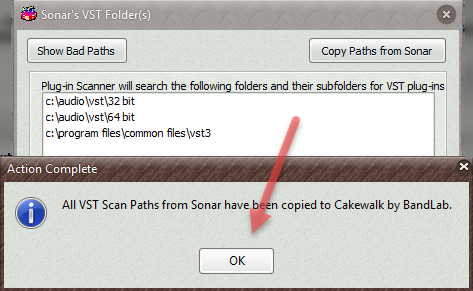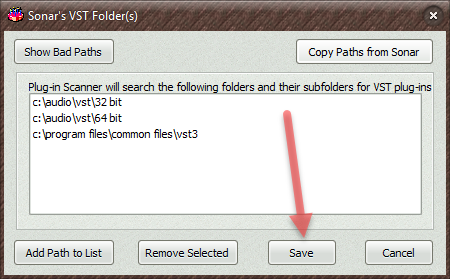 • Now that the CbB's VST Scan paths are correct we now need to rescan the VSTs to update CbB.
If you have any plugins that require iLoks or other dongles connect them 1st before scanning!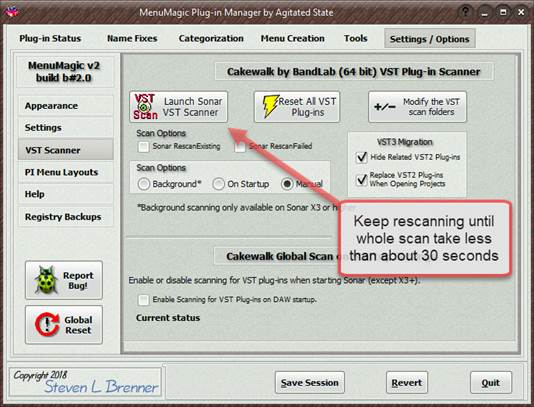 Not all plugins may be scanned on 1st pass of the VST Scanner.
Repeat scanning until all plugins have been scanned (usually the scan will take 30 seconds or less).
Then restart MenuMagic, when MenuMagic reloads be sure to Save Session so that next time MenuMagic loads quicker.
• If you previously used MenuMagic you can use your saved Categorization to create new plugin layout menus for CbB!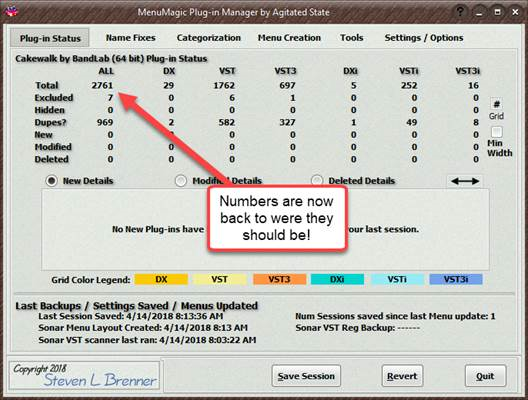 If you are asking Why does Sonar need a plug-in manager tool? or doesn't freebie XYZ do the same thing? then you should check out
MenuMagic's currently implemented features
Now for a limited time you can pickup MenuMagic for only $XX.XX!
and it comes with a 15 day money back guarantee.
Click here for more information
.
Buy now and you will receive BOTH the versions of MenuMagic.
V2 - supports Cakewalk for BandLab and Sonar (from last release back to v6.02)
V1 - supports older versions of Cakewalk DAWs that use the VST Adapter like Project 5 v2, Sonar5, etc.
More info on MenuMagic is available on our KVRaudio forum
Click here to get your copy of MenuMagic now!