Hello everybody,
Diva Volta is done, finally. I don't know really what to say, in between you can visit
volta.kapetan.net
to check it out, download the demo or purchase the GUI.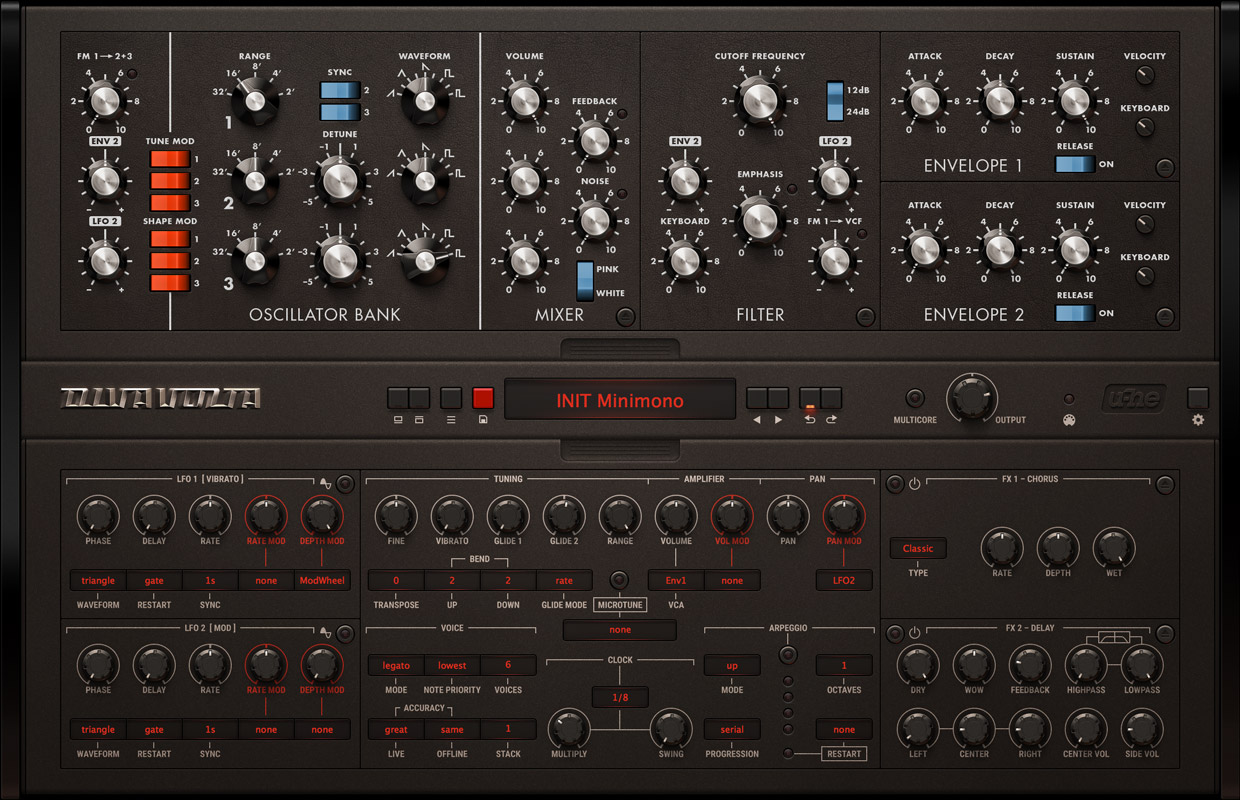 I can not offer any serious support, but we can discuss everything Volta related in this thread. And because I use it myself I am interested in keeping the GUI up-to-date until the next version of Diva.
I will be here from time to time. It has been tested on OS X and Windows in several DAWs so we checked everything to avoid unexpected behavior.
Again, big thanks to you all, especially to the testers and of course the u-he team. Everything has been done already, I have set it only in a new context.
The GUI were updated. You can redownload the files in your account.
Changelog:
Version 1.2
- Added Tag Panel (Right click on "Save" or in Browser window "Tags")
- Added Auto Tag Feature to Preferences Panel
- Changed graphic on Dual VCO FMModDepth default source label from LFO2 to ENV2
Version 1.1
- Patch Browser Window: click anywhere outside the window to close
- Renamed some images for better compatibility on Linux OS
- Added revision panel to preferences section